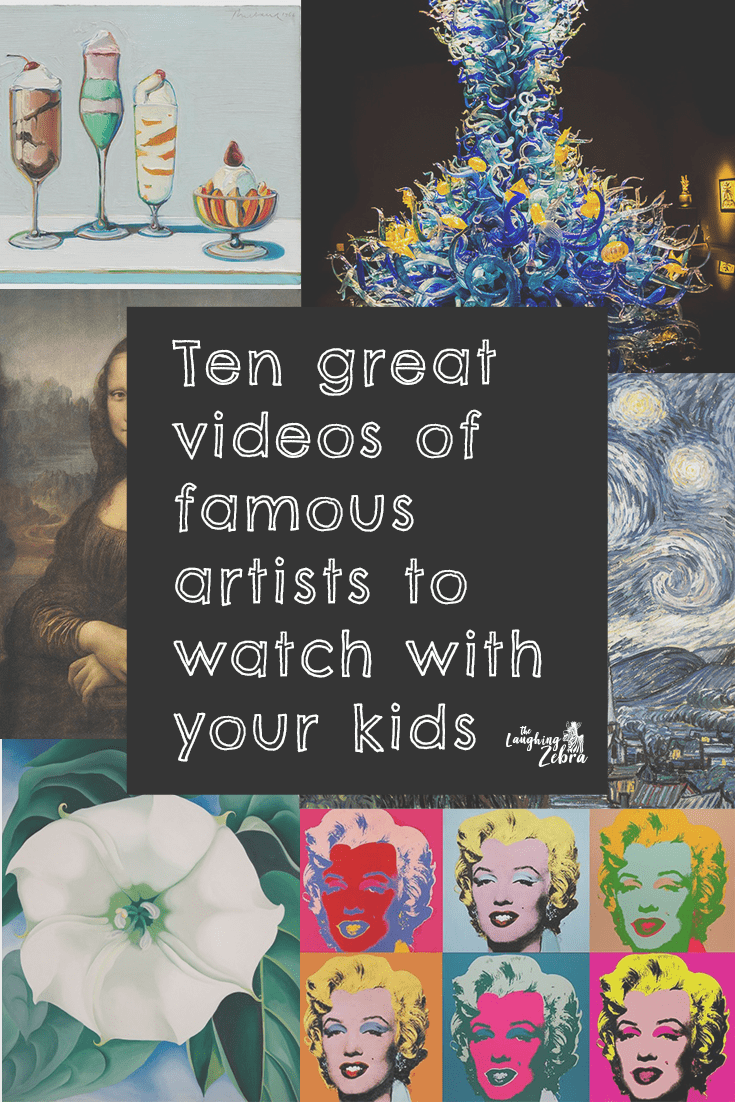 These ten videos are sure to leave you inspired! If you want to be an artist, learn from the best!
Mary Cassatt is one of my favorite artists! She was the only American of the original Impressionist group of artists. I love her softly rendered children and women portraits. I have seen some of them in person and am in awe!
I love his vibrant colors and intensity. Learn more about the artist behind the famous Starry Night painting.
He was a true Renaissance man! He had so many talents and was and is considered a genius. Learn more about this multi talented artist in this video.
One of the leading artists in the Impressionist movement, Monet is one of the most beloved artists in history.
5. Glass Artist Dale Chihuly
I am from the Seattle area where Dale Chihuly has his studio and home. (and glass museum). Learn about this pioneer in blown glass. His work is amazing!
The David statue and the ceiling of the Sistine Chapel are his claim to fame. Find out more about this incredible artist!
He was a trend setter, with a personality and style that changed the art world!
He is a favorite of mine with his beautifully rendered paintings of cakes to his landscapes, portraits and still lifes. I love them all!
The queen of the flower! Her use of color and flowing style are a trademark of her work. She was a strong woman who ran in her own lane and left a lasting mark on the art world.
Known for his jungle pictures and flat folk art style he carved out a life for himself as an artist. Watch this video to learn more about this interesting artist.

Who is your favorite artist?