It only takes a few minutes to spread some love and kindness!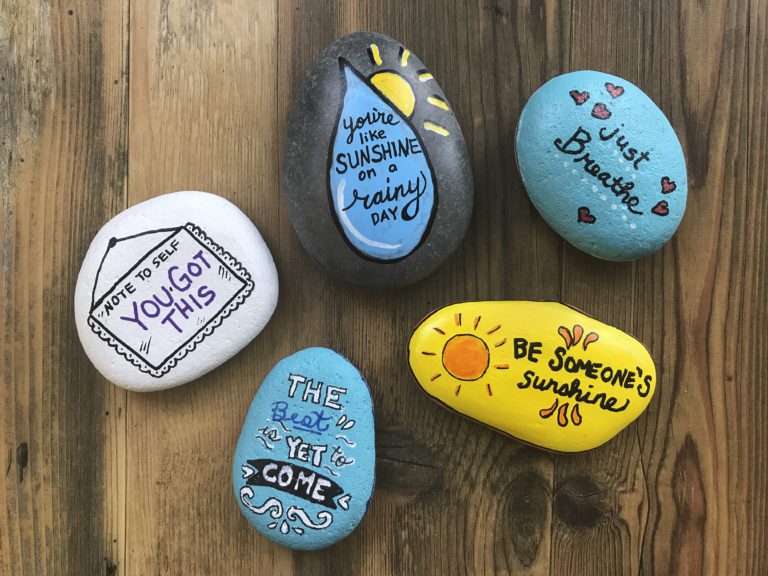 This page contains affiliate links and I may receive a commission for purchases made through these links. Everything on this page I have used and heartily recommend for teaching art.

My husband and I are on day 59 of a 2-5 mile walk. (we try and mix it up quite a bit and go different places) The walks have been so great to fight the isolation time and just a fun way to stay fit and have some good talks.
I got the idea to put out some kindness rocks in hopes to brighten someone's day and maybe give folks an idea of a fun art project they could do. Kindness rocks are not a new thing but given our current situation with  Covid-19 it seemed like a good way to share some joy with my town. You can put anything you want on them and there are a variety of ways to paint them. I like using the Posca paint pens that I talked about in the Keith Haring Rocks! Art lesson that I posted recently.  You can also write things on the back like "Take me home" or "Share this with someone". I am going to put out some of my Keith Haring rocks on my walks as well. They are so fun and bright and make me smile, and hopefully they will bring a smile to someone else as well.
Let me know in the comments below if you make some of these kindness rocks! I'd love to hear your ideas and questions.