This step-by-step Pablo Picasso art project will be available in my upcoming book! Check out more information and subscribe to stay in the loop about my book.
I love this Pablo Picasso Art lesson. It was one of my first art lessons on Picasso combining two of his signature styles.
Picasso did not actually paint a picture like this. I created this lesson back in 2011 as a way to introduce 3 different pieces of information about him: his frequent use of guitars as a subject matter, his Blue Period, and the art movement he co-founded: Cubism. Someone years ago mistook my art sample for a real Picasso and since then it has been circulating the internet in various ways (just google Picasso blue guitar and this sample will be one of the first to pop up)! It even made it as a backdrop in a Jimmy Buffett concert! Check back soon to see a blog post about this whole experience.
Please refer people back to this site if you use this lesson! 🙂
I'm writing a book!
I am excited to announce my latest project!  My daughter and I are working on a big, beautiful, creatively designed book on artist related lessons (similar to the ones on this website but with more details, step by step instructions and photos). The book will be for anyone who wants concise, detailed, well laid out lessons that are ready to teach, in a format that is fun to look at as well.
Book Info
At the end of a 3 week vacation to Europe, I came away with so many pictures of things that captured my interest and the mood of the moment. I couldn't get enough of all the time worn doors, especially those in Italy.
Read More »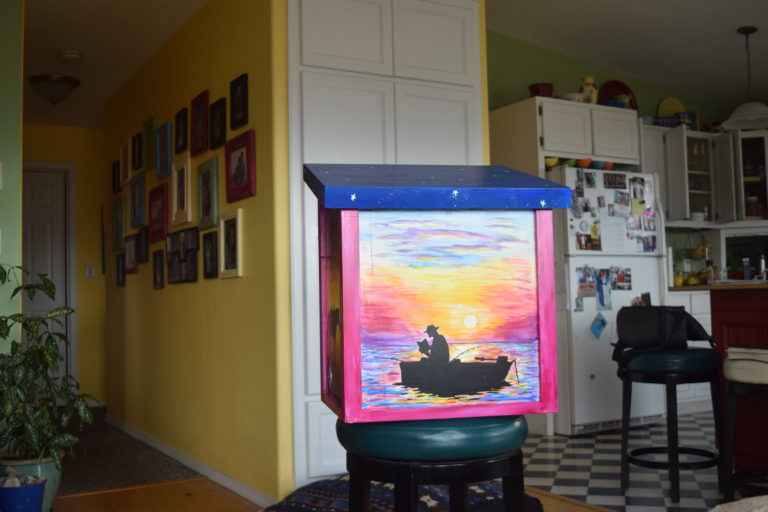 We painted Free Little Libraries! Does your city have a Little Free Library? These are little free standing libraries that have a "host" who looks after them and can be located in someone's yard , out in the country, or in front of a business or in a park.  You can take a book to read or leave one for someone else to find.
Read More »
This year marks the two year anniversary of our kitchen remodel! My wonderful cabinet maker husband finally got around to making this custom kitchen for our home and I couldn't be happier!
Read More »